I have truly enjoyed blogging for the past almost six years here on WordPress, and, Lord willing, I hope to continue for many years to come.
Just as WordPress put together an annual report for our blogs last year, the WordPress.com stats helper monkeys prepared a 2014 annual report for our blogs this year, as well, and I'd like to share that with you now.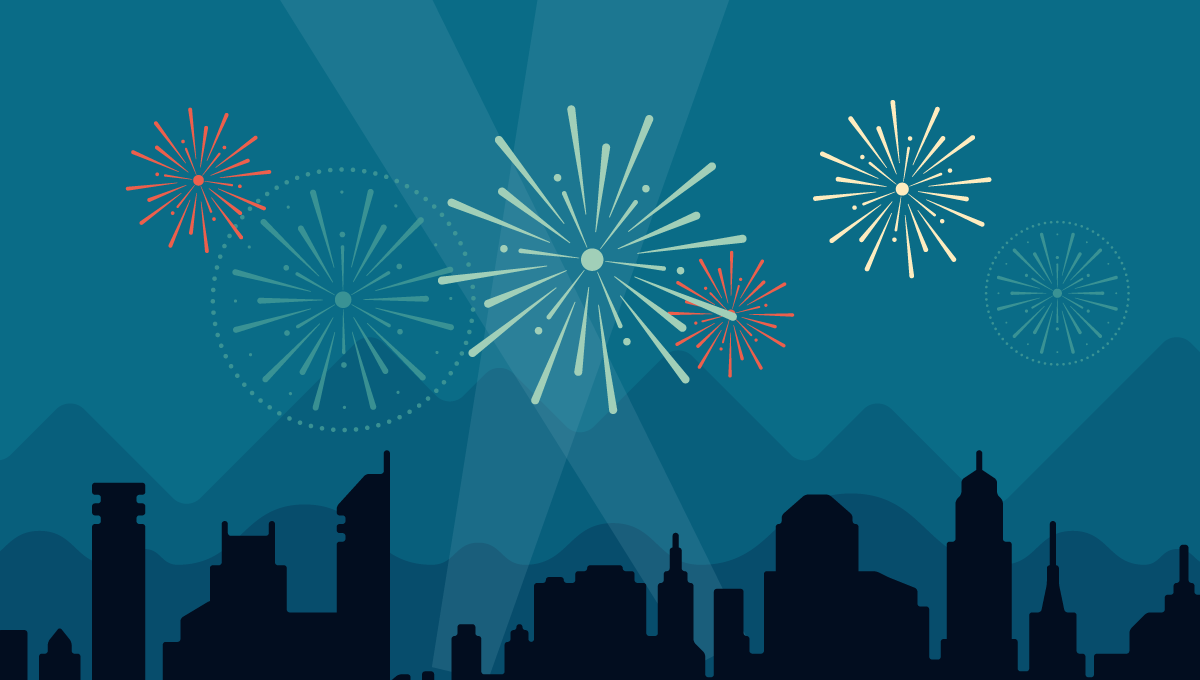 Here's an excerpt:
The concert hall at the Sydney Opera House holds 2,700 people. This blog was viewed about 22,000 times in 2014. If it were a concert at Sydney Opera House, it would take about 8 sold-out performances for that many people to see it.
Click here to see the complete report.
If you choose to view the report, you will see that the most viewed posts for 2014 were once again mainly the posts that I wrote in which I expressed my concerns about what has been taking place at my former church of almost 15 years —Harvest Bible Chapel Rolling Meadows. I hope and pray that God used me — and will continue to use me — to help and to encourage those of you who have been searching the Internet hoping to find information to confirm some of the concerns you may have about what has been happening there, and sadly, is continuing to happen there.
I want to again take a moment to tell all of you that I am not an angry or bitter person seeking to bash James MacDonald or Harvest Bible Chapel, but rather I am a person who 'earnestly contends for the faith' and who desires all Christians to be Bereans (Acts 17:11) by strongly encouraging them to  'examine the Scriptures daily to see if what is being said (and done by every teacher and preacher) is true,' and to warn you to be followers of Jesus Christ and not followers of a man and his ministry so that none of you will be led astray. I am simply a concerned person who is trying  reach those of you who are now like I once was; confused, hurt, and disappointed in many of the decisions that James has made (and is still making), and I want to help confirm your concerns by providing information that you may not be aware of that you need to know about in order to help you discern what is taking place there. (For those of you who choose to classify me as a hater, I will be writing a poem (Lord willing) entitled 'CALL ME A HATER'  in 2015, so if you are interested in reading that, consider checking my blog out from time to time in the months to come).
If you look at the posts that I began writing in March of 2009 when I first set up this blog, you will see that the whole focus of my posts was sharing some of the painful experiences that I went through before I became a Christian and how God brought healing and hope to me after I discovered the good news of the gospel while reading His Word, the Bible. My intentions in writing those poems were to not only give glory to God for bringing me through all those heartbreaking and overwhelming circumstances in life, but also I wrote those poems hoping that God would use them to reveal truth to Catholics, as well as to encourage those of you who are presently going through heartbreak and rejection so that you might come to understand that you will find hope and healing, as well as forgiveness and true peace, through Jesus Christ alone.  However, after I began to see what was increasingly taking place in the name of 'Christianity' over the past five or so years, which was seeing many new age practices entering many  churches, I saw the need to begin writing posts in order to warn Christians about these things, as well. It was only after I left HBC in January of 2012 immediately following the Elephant Room 2 Conference, did I begin to write about HBCRM because it was my desire to reach those of you who were feeling so alone as I once felt because I thought I was the only one who had serious concerns about what was taking place there until my concerns were confirmed by the information I found on other blogs. Then, with the hope of reaching many of you who attend HBCRM in order to share my concerns with you, I wrote my first full post focusing on Harvest, entitled, WARNING YOU WITH TEARS, which became the most read post in 2012 thanks to a little Mega-Mouse on Twitter who uses his (or her?) tweets to express the valid concerns he (or she?) has by what he (or she) observes there.
I would just like to end this post by expressing my sincere appreciation to those of you who have been reading my blog over the past five years, and well as to those of you who took the time to share a few words of encouragement with me. Because of your encouragement and interest in reading these posts, it makes all the time and effort I put into writing them well worth it! Thank you once again!
God bless each of you in 2015! May you all come to an understanding of the depth of the love that He has for you, and I pray that a desire will grow within your hearts to seek Him and to know truth by reading and studying His Word so that you will never be led into spiritual deception!